Why choose Gooch?
Not satisfied with the results of your inspection or looking for solutions for your home? Here is why your should choose GBC.
Proven Track Record
22+ years experience with Structural Assessment: Knowledge of materials and methods from many different eras and types of construction/
Fairness and Objectivity
Independent of the parties involved; Able to thrive in high-pressure situations. Credentials which allow for the certification of the issue(s) and the assumption of responsibility
Fully covered & Insured
A constantly-refined referral network of contractors, tradesmen, expeditors and experts. The resources necessary to accomplish all of the above within hours of the online request form being submitted
How It Works
No matter whether you're on the buyer's or seller's side of the table, we assist you by drawing this part of the process to a close. In today's litigious atmosphere, it is advantageous to both parties, that any issues present be fully resolved. Oftentimes, it turns out that the issue is purely cosmetic, which we certify as such and all is back on track! Other times, the issue is structurally significant and warrants repair. Rest assured, the solution we recommend will be permanent, cost-effective and acceptable to both parties. Usually, the biggest stressor is simply…the unknown. Let GBC light your way and help you to make a better informed decision.
Products
Consulting services that are available for builders, contractors & home owners.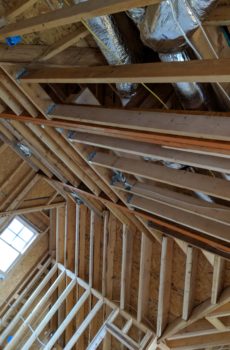 30 min | $245
Builders/Contractors – need help with a single structural item/issue. Provide specifications for a beam installation; Certify a specific foundation modification; Assess any specific structural modification to the framing; Help establishing the best foundation due to encountering bad/unsuitable soils; and the list goes on and on.
Real customer/contractor reviews from Kudzu.com
Jason Cedar
They've Been the 12th Man on Our Team!
"To say that he returns calls would be an understatement, as he has been VERY responsive & easy to get in touch with throughout the entire construction process! I'd highly recommend Gooch Building Consultants for anyone thinking of undergoing a home renovation or addition project, as they've really brought peace of mind to our team knowing that everything is being built to code & beyond!"
kdpierce
Always there for me
"I am a general contractor and I use Macon Gooch weekly. Nathan is extremely helpful and has a fast turn around. If he can't answer his phone right away he will send me a text letting me know when he can. My jobs usually need immediate assistance."
jamesch
Gooch Building Consultants do great work.
"Nathan have done an outstanding job of helping me understand the scope and magnitude of the issues with the house and how to go about fixing them (even traveling out of state to inspect the house for me). I've received expert advice in a timely and friendly manner from this company and highly recommend them. "
Get in Touch
Questions? Feel free to contact us anytime!
Mailing Address
4850 Sugarloaf Pkwy, Ste. 209-106, Lawrenceville, GA 30044
Give us a ring
Monday - Friday: 8am - 6pm 
Saturday: Office Closed
Sunday: Closed